Construction is set to begin in 2017 for a brand new Cuyahoga Valley National Park Visitors Center, located near the Towpath at the corner of Boston Mills and Riverview Road.
The current wood structure, an old red building used as rental housing that sits between the railroad tracks and the river, will be transformed and the property surrounding it reconfigured for parking, the train stop, and walking access to the Towpath.
The Boston Store, pictured below, currently acts as the visitors center for the area. That historic building will remain, along with the adjacent restrooms and two parking facilities with direct access to the Towpath.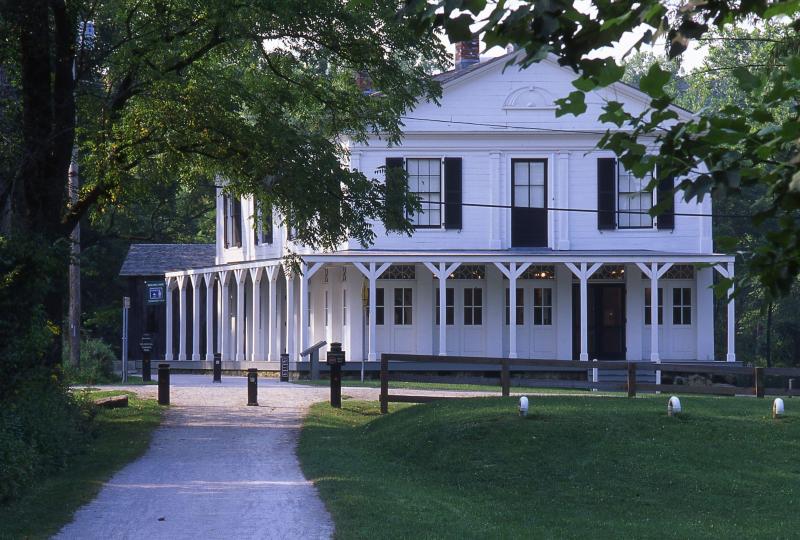 The CVNP attracted 2.3 million visitors in 2015, and it encompasses 33,000 acres and over 100 miles of trails between Cleveland and New Philadelphia. But the Park currently lacks a designated full-service visitor center.
In a joint venture between the Conservancy for Cuyahoga Valley National Park and the National Park Service, the plan is to transform a historic property in the Village of Boston into a one-stop visitor destination center. It will feature state-of-the-art media technology, digital exhibits, kiosks and around-the-clock visitor services.
Situated in the middle of the CVNP along Riverview Road, the visitor center location will provide a highly accessible site to park goers from all directions, with nearby access to I-271, I-80, and Route 8.
Pending a successful $5.9 million fundraising campaign, construction is anticipated to begin in 2017.
See the Visitor Center Case Statement for opening the facility here > [PDF]