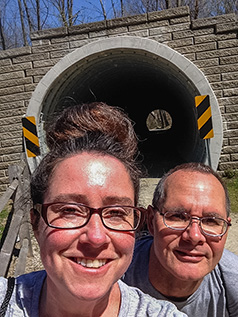 Writer Erin O'Brien and her husband Eric Nowjack walked every section of the 100+ mile Towpath trail over the course of the last two years.
Then Erin wrote about it in great detail so others could find specific sections of the trail they might like to experience, too!
They also took some great photos like the one above, so readers could get a 'sense of place' in each location.